About Catherine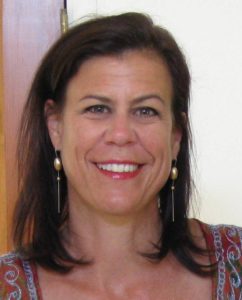 I am a New York State Licensed Clinical Social Worker (LCSW) and Credentialed Alcoholism and Substance Abuse Counselor (CASAC).
I am currently the director of one of New York City's most established outpatient addiction treatment programs for those who live with co-occuring disorders of chemical dependence and severe mental health. My affiliation with this agency is important part of what I do, allowing me to reach a multitude of individuals and families, often helping them restore hope and move towards a more fulfilling life.
I received my bachelor's degree (magna cum laude) and my master's degree in Social Work from New York University. I also have a post-graduate certificate in Advanced Clinical Practice from New York University, Silver School of Social Work. Moreover, I have completed additional coursework in Grief and Loss, Trauma, Spirituality and Mindfulness.
My approach to treatment begins with learning about you as an individual and gaining an understanding of your objectives and timeline for achieving these goals.
I pull from your strengths to develop a strategy which empowers you to reach these goals and help you find the tools to move forward without the fear of losing yourself to change. I support and motivate you to explore the goals you seek so that you can live a happier and more fulfilling life. I believe you deserve to be your happiest self.
My work with clients is authentic and compassionate and I strive to truly listen on the deepest level to your words and experiences. I value your time and look to work in partnership to find the clearest path for you to define and reach your goals.
My deepest professional satisfaction is providing guidance and support as my clients begin to value themselves and heal from their pain. I see and support my clients as they confront their fears and realize that they are more resilient than they ever thought possible. I see and support my clients as they reach their potential by facing their struggles in a safe and understanding environment and become confident in their decisions and growth.
From my own personal journey, I know that asking for help can be difficult. I believe that with a little self-compassion you can ask for help today. Please call me for a free consultation today. (917) 922-1007 or
Click to Email.
When you think everything is
someone else's fault,
you will suffer a lot.
When you realize that everything
springs only from yourself,
you will learn
both peace and joy.
-His Holiness the 14th Dalai Lama